C. C. Harrison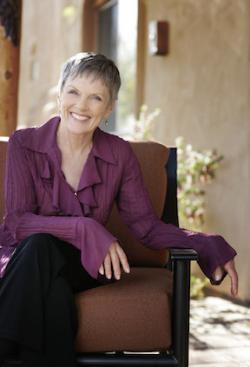 Mystery author C. C. Harrison knew she was going to be a writer when her mother took her to the library for the first time as a child. Since then, she's won national recognition for her suspense novels.
Her fifth book, Death by G-String, a ukulele-themed mystery, introduces us to the Coyote Canyon Ladies Ukulele Club whose first-place win in a folk music competition is jeopardized when their star player is strangled to death with a ukulele G-string. This book has received numerous mystery and suspense awards including: Colorado Humanities Book Award—Winner; Colorado Independent Publishers Association—Second Place; Arizona/New Mexico EBook Award-Finalist; American Fiction Award—Finalist.
"I like writing books set in small towns," says Ms. Harrison, "the kind of small towns people run away to or hide out in. The secrets and the misbehavior there are so much more interesting. I know. I've lived in them."
Ms. Harrison came to the ukulele late in life and fell in love with it instantly. She now owns five ukuleles, two guitars, and two dulcimers. She's made her coffee house debut and plays at all her book signings. So now she can honestly say she was born to be a rock star but writes books instead.
Ms. Harrison can be found in the desert, the mountains, or some far flung corner of the Southwest.
Book Reviews by C. C. Harrison