Bruce Hale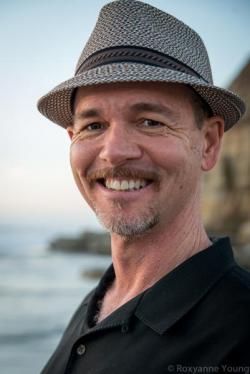 Raised by wolves just outside Los Angeles, Bruce Hale worked as a surveyor, actor, DJ, English teacher (in Japan), and corporate lackey, before turning to a career in writing. He has written and illustrated more than 50 seriously funny books for young readers, including his award-winning series, The Chet Gecko Mysteries, The Monstertown Mysteries, and the Clark the Shark picture books. (One of which ended up in a McDonald's Happy Meal. Not the way you're thinking.)  
His book, The Malted Falcon, was nominated for an Edgar Award by the Mystery Writers of America, and Murder, My Tweet won a Little D Award for Humor Writing.  Mr. Hale's fractured fairytale, Snoring Beauty, landed on Oprah's Recommended Reading for Kids list.
A Fulbright Scholar (in Storytelling), he is in demand as a speaker, having presented at conferences, universities, and schools from New York to New Delhi. His acting credits include plays and musicals, TV commercials, and an independent movie.
Mr. Hale is a member of the National Speakers Association, the Mystery Writers of America, and the Society for Children's Book Writers & Illustrators.  A firm believer in fun, he can often be found hiking, kickboxing, or singing latin jazz with his band, Mezcal Martini.
Book Reviews by Bruce Hale