Barbara Roether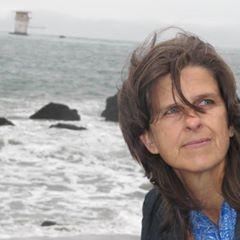 Barbara Roether is a writer and teacher in San Francisco. She grew up in Ohio and left rather quickly and rather young. Her debut novel published last year by McPherson & Co. This Earth You'll Come Back To, explains why.
She has lived and worked in Morocco and Indonesia. Before teaching she worked in book publishing as an editor and freelance writer; and has contributed to many books on travel and religion.
As an editor at HarperCollins, she created Signs of the Sacred, a series of visual books on religious ritual, and was a West Coast reporter for Publishers Weekly.  She is the author of a poetry collection The Middle Atlas; her essays, and short fiction have appeared in various magazines.
Ms. Roether has a son in college, and is married to the journalist Mark MacNamara. She holds an MFA from Bard College.
Books by Barbara Roether