Andrew Geyer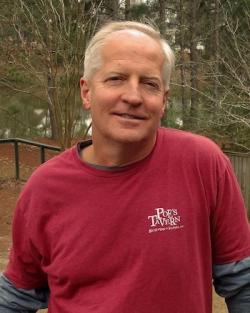 Andrew Geyer's 10th book is the co-authored composite anthology Magic, Mystery, Madness: electric ekphrastics. His individually authored books are the story cycles Lesser Mountains, Siren Songs from the Heart of Austin, and Whispers in Dust and Bone; and the novels Dixie Fish and Meeting the Dead. His co-authored books are the hybrid story cycles Dancing on Barbed Wire and Texas 5X5, and the novel Parallel Hours. He also co-edited the composite anthology A Shared Voice.
Honors for Mr. Geyer's fiction include an IPPY, an INDIE, and two Spur Awards. 
A member of the Texas Institute of Letters and the South Carolina Academy of Authors, he currently serves as English Department Chair at the University of South Carolina Aiken.