John M. Wills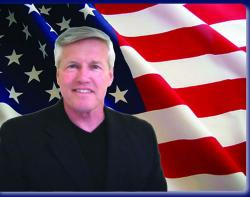 A former Chicago police officer and retired FBI agent, John M. Wills is a freelance writer and public speaker. He has written three novels that take place in The Windy City, creating The Chicago Warriors Thriller Series: Chicago Warriors Midnight Battles in the Windy City; Gripped by Fear; and Targeted.
Mr. Wills is an award-winning writer of short stories, and has had more than 100 law enforcement articles published online and in print, on the topics of street survival and training. He has worked undercover in the FBI on a variety of drug and public corruption cases, and taught street survival internationally for two years.
Mr. Wills is an NCAA authorized speaker, addressing student athletes on the health and legal consequences of illegal steroids and other dangerous drugs. He has been a participant in several authors' panels at book festivals and conventions, discussing thrillers and mysteries.
Mr. Wills is presently at work on a nonfiction book, chronicling the true stories of female police officers. He can be contacted via his website: www.JohnMWills.com
Books by John M. Wills
Book Reviews by John M. Wills